North Dakota to Michigan and then home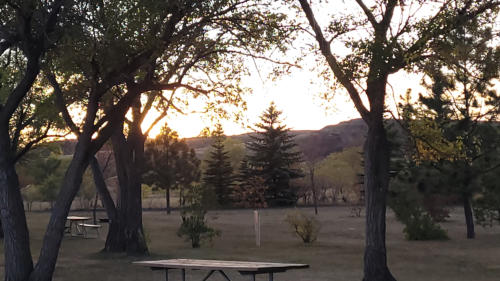 Camped at Lewis and Clark State Park, North Dakota on a lake formed by the Missouri River. One can think that
L&C and the Corp of Discovery saw, and maybe hunted over those hills. They too might have enjoyed a pretty, red
sunrise. This was a large, and very empty campground.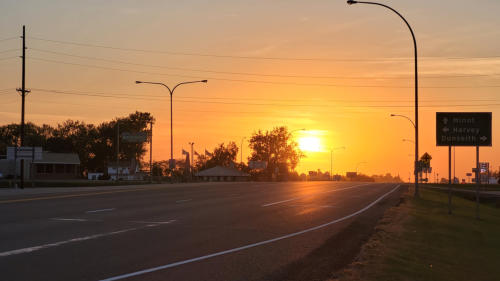 At another Harvest Host, this time in Rugby, ND at the Pioneer
Village. Rugby is the geographic center of North America.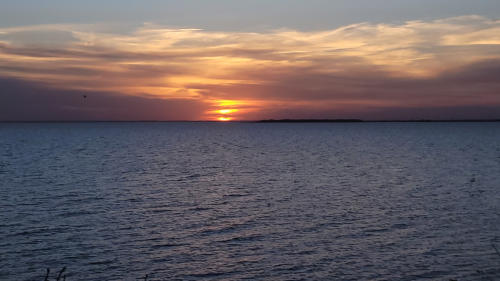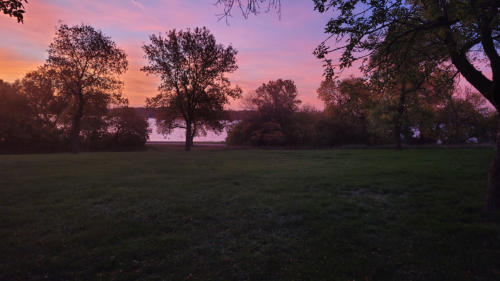 The view from our camp site at Devil's Lake, ND with sunset
and sunrise colors
Fall colors at Lake Itasca State
Park, Minnesota.
Lake Itasca is the official
headwater of the Mississippi
River. Buddy and I are walking
across the start of that mighty
river. The picture on the right
is the Mississippi a little bit
downstream.
In Pattison State Park, Wisconsin. Named for a
wealthy guy who gave the land to the state.
Clearly, not from my branch of the Pattison tree.
Enjoying Fall colors in Bewabic State Park,
Michigan. Near the west end of the Upper
Peninsula.
Not pictured our stay
at a very small
Harvest Host farm
Brevoort Lake National Forest campground and a foggy morning.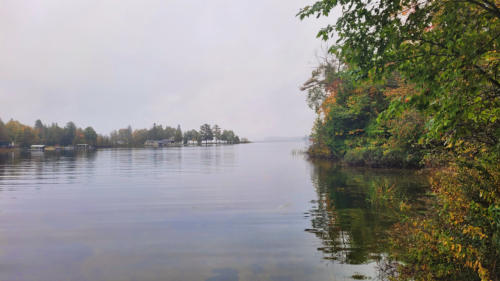 Lake Michigan from Leelanau State Park
Gail flew to Whittier from our visit with Brent and Mickey to be with Alison and Buddy and I did a high speed run home along I-80.
Our first stop was just north of Des Moines on Saylorville Lake, a Corp of Engineers park. No Pictures taken.
We were the only campers in the Sutherland Reservoir campground in Nebraska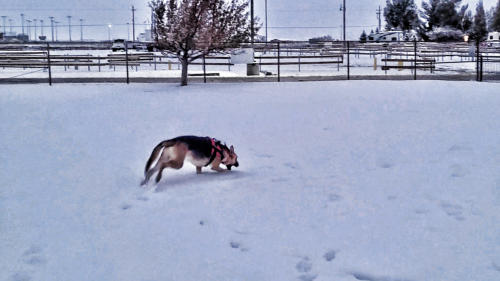 We got caught in a snow storm in Wyoming and
spent the night at the Fair Grounds in Rock
Springs. It had a nice dog park and Buddy had a
great time racing around in the snow.
Afterwards he relaxed in the camper.
From Rock Springs we put in a long day to Farewell Bend State Park in Oregon and then another day to get home.