The ferry from Nova Scotia to Newfoundland takes around 7 hours.
Our trip was a bit longer die to gale force winds and the resulting
seas. We got in a little before sunset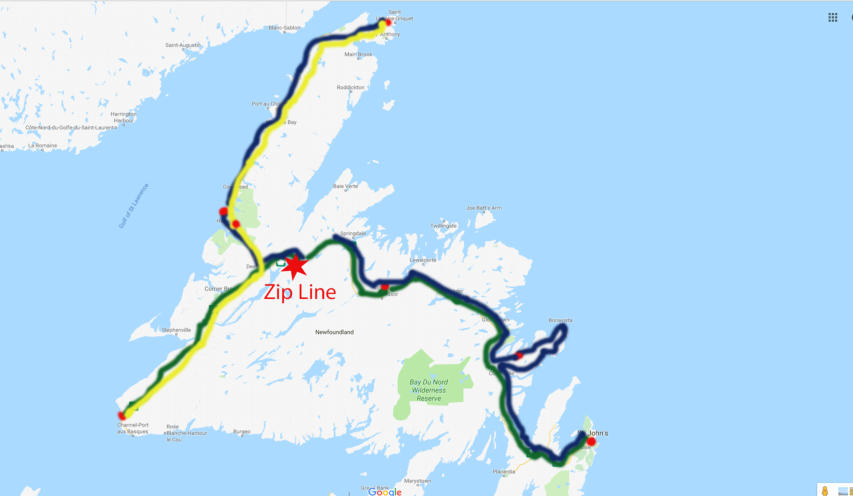 Green is east bound.
Blue is west bound.
Yellow is southbound.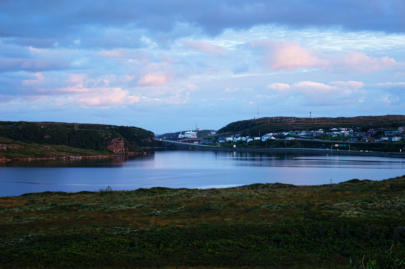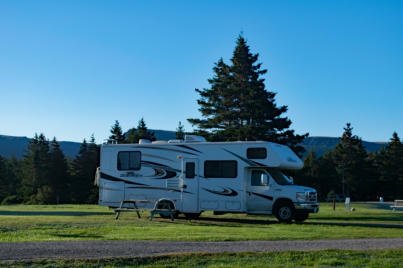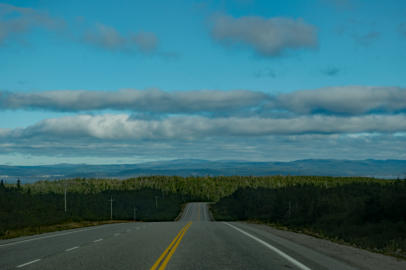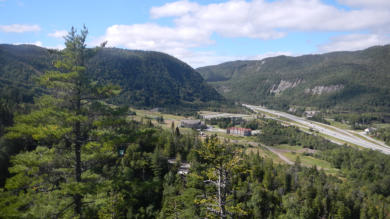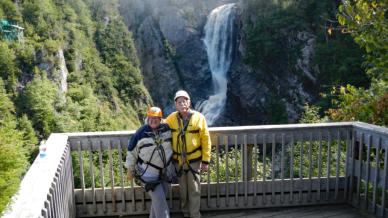 A very typical view of the Trans-Canada in Newfoundland
The Trans-Canada from the top of the zip lines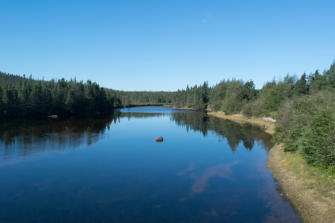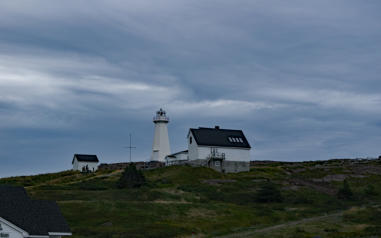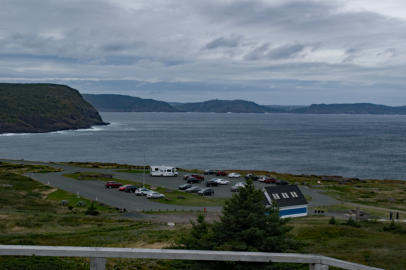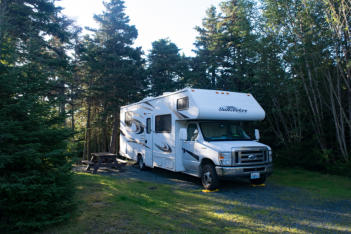 One of a gazillion small lakes in Newfoundland
At Cape Spear, the eastern most point in Canada and some say the eastern most point in North America which depends on how
you define North America I guess. Yes, it was very windy. Reaching this point was one of the primary goals for the trip. The route
from here was west and south-with a few detours!
The gift shop is in the building next to the
lighthouse at the top of these steps. But it
was worth the climb as we each got new
jackets plus some other goddies.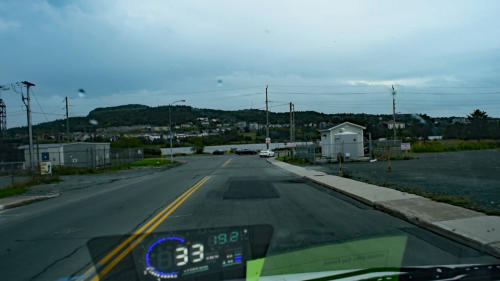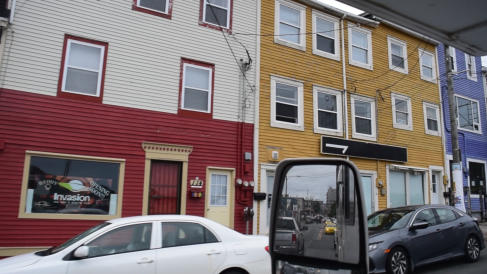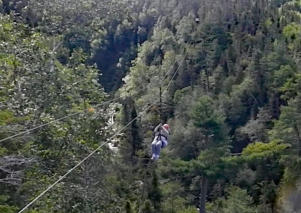 Some of St John's
famous "Jelly
Bean" Houses
The end of the Trans-Canada. Not
that there was nay sort of marker.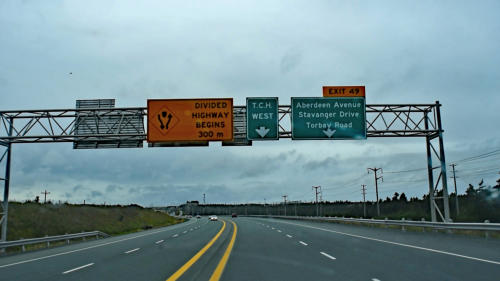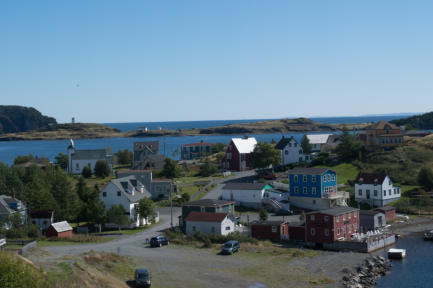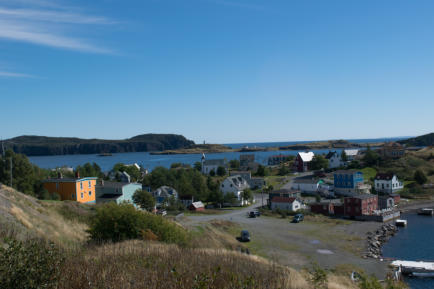 And the first Trans-Canada (TCH) West sign
On our way back across Newfoundland, we took a detour to see the picturesque
town of Trinity (above) and Elliston, home of the Puffins (below).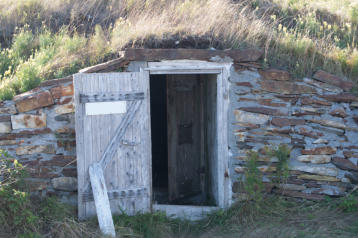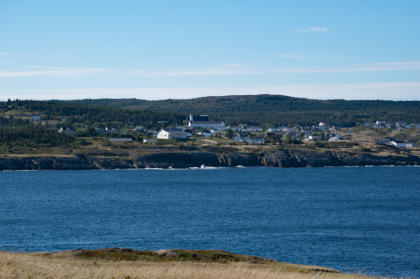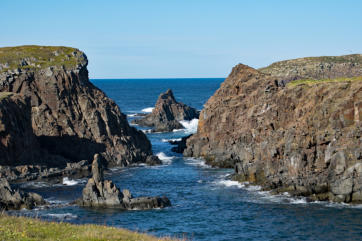 The small village of Elliston
where the Puffins nest in rocks
like these. Sadly, the Puffins
had all migrated back to sea a
week we before we got there.
Elliston is also the "Root Cellar" Capitol of I've forgotten-Newfoundland?
Canada? But at least we did get to see this nice Red Fox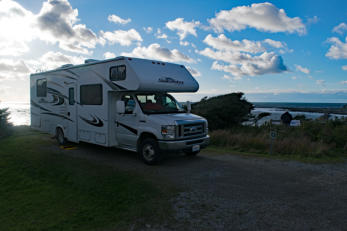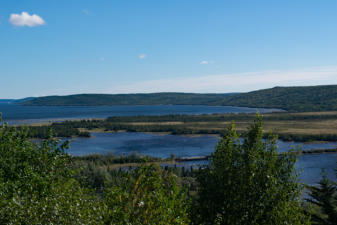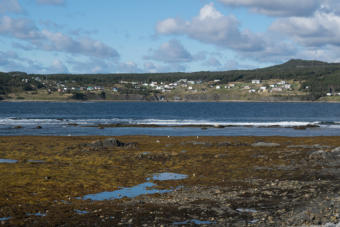 Our next stop was Gros Morne National Park where our campsite backed up to the
sea and we got these nice sunset and moonset pictures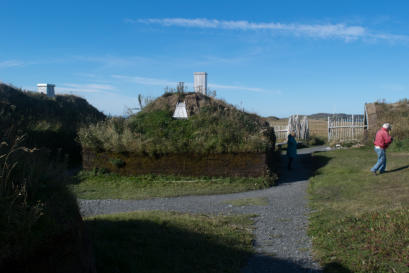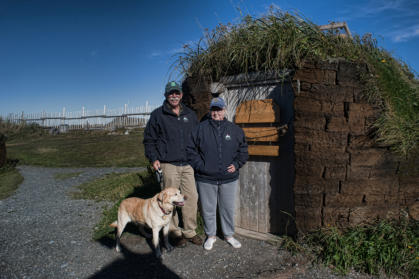 The Viking Settlement at L'Anse aux Meadows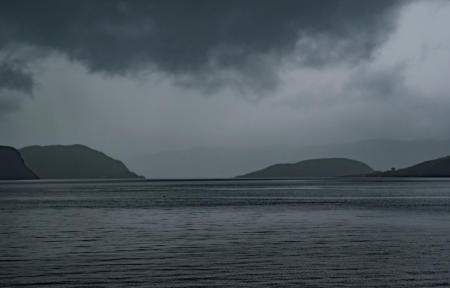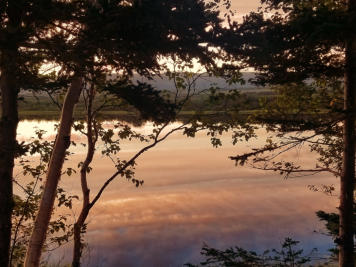 Our drive south from L'Anse aux
Meadows was very windy and stormy.
The boats are up on the shore because
the season is over, not because of the
storm
Our last night in Newfoundland, back at Codroy Valley RV park.
The next morning we boarded the ferry back to Nova Scotia