Canada 2017
Page 4
The Last Leg
After leaving the Icefields Parkway, and our aborted
attempt to see Lake Louise. we headed east on
Highway 1 and then south on Highway 40. We
stopped for the night in Peter Lougheed Provincial
Park and stayed at Canyon Campground which is run
by our Co-hosts from Gaviota, Mike and Elaine.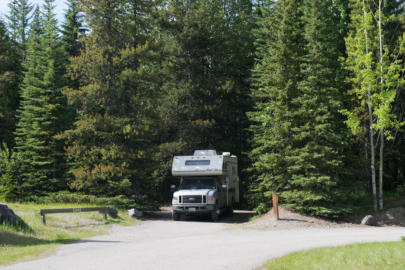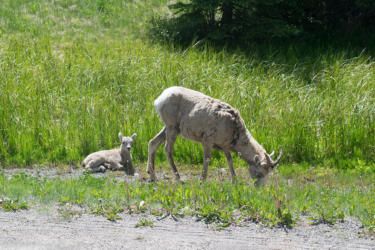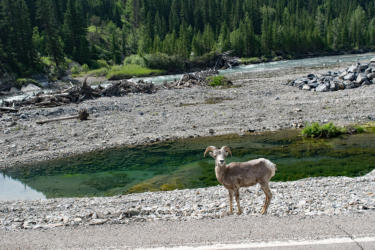 Big Horn Sheep, AKA, Rocky Mountain
Sheep were seen alongside Highway 40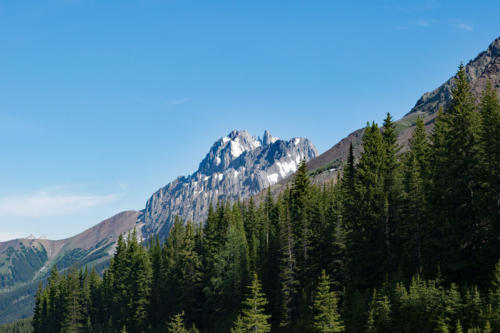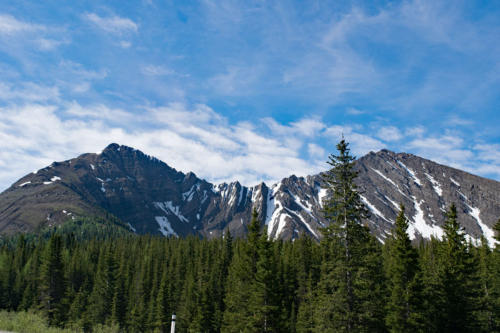 The views of the east side of the Rockies from Highway 40 were amazing. Every turn brought on another
"Oh My". Plus they have some cool examples for the amateur geologist to ponder.
We used Highway 4 to exit Canada and entered the US in Sweetgrass. A left turn on Highway 2 took us to Havre, Montana and Fort Assiniboine.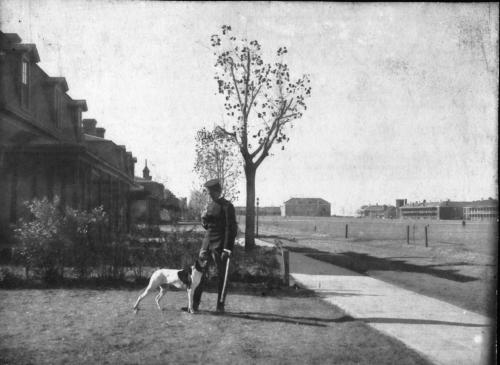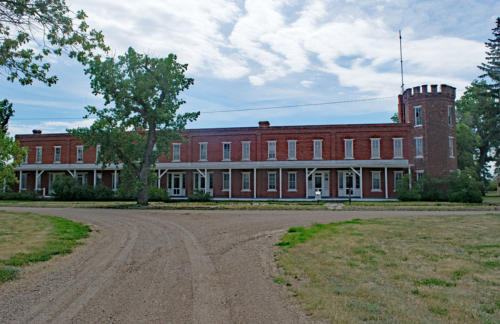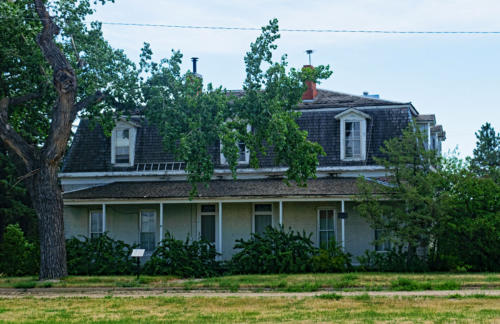 We believe that this is a picture of my Grandfather, taken
between 1902 and 1905 at Fort Assiniboine. It is possible, we
suppose, that this is a friend of his.
This is the way the Fort was laid out. The arrow marks,
roughly, the location of the picture on the left. The
buildings enclosed by the red lines are still standing
The one surviving Married Officers Quarters duplex.
The Bachelor Officers Quarters
Both of these buildings are still being lived in my employees of the Experimental Agriculture Station that
took over the land when the Fort was abandoned by the Army in 1911. Most of the buildings were torn
down and the bricks used to make other buildings in the area. For more info on the Fort see the web page
of the Preservation Society found here.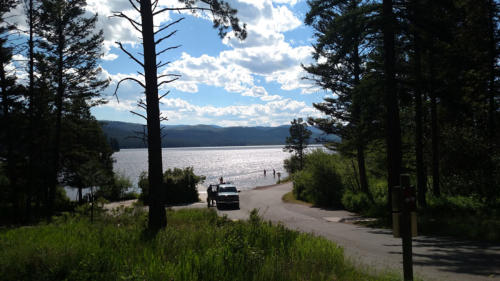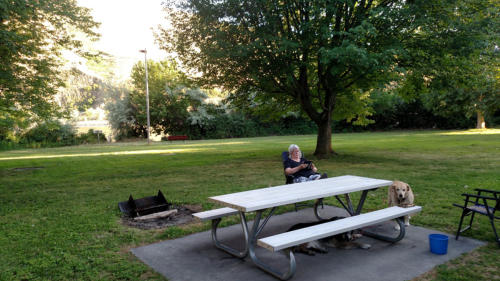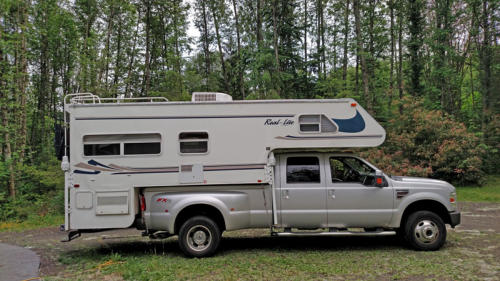 After leaving the Fort we stopped at Lake Placid State Park, a place we have stayed at several times before, in part because we enjoy eating a great steak at
Lindy's, a steak house with two locations, Minneapolis and Seeley Lake, two places that Charles Lindbergh spent some time. Map 6
Our last stop, Chief Timothy State Park in eastern
Washington, another long time favorite.
Our camper. This was the last trip for this rig. We aren't as flexible
as we used to be so climbing into bed and dancing over the dogs,
who take up most of the floor space, is getting harder. Plus, it is
suffering from mechanical and structural problems. We think this
will be replaced by a medium sized motor home to take us to
eastern Canada in the fall of '18. Stay tuned.
The End
Thanks for stopping by