Heading north
along Arrow Lake
we stopped for a
quick break and
saw this nice little
waterfall,
Sutherland Falls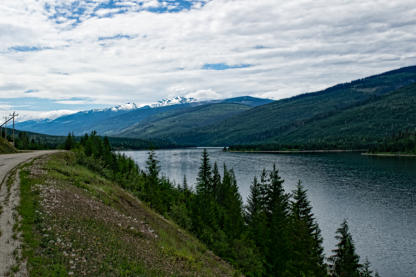 About 150 miles after the Columbia crossed
into Canada (or a bit more than 850 miles from
the Pacific) we went by the Revelstoke Dam
and drove north along Revelstoke Lake. This
was a very empty road as it only goes to the
last dam on the Columbia, the Mica Dam and
then a few miles beyond it. these two pictures
show how empty the land is around
Revelstoke Lake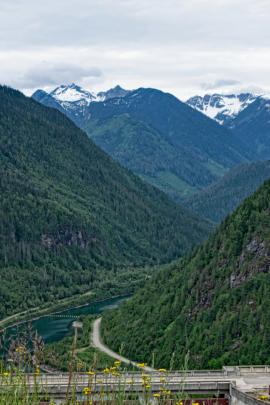 Mica Dam, the last one on the
Columbia, is the tallest dam in
Canada and the second tallest dam
in North America behind the
Chicoasén Dam in Mexico. It is also
one of the largest earthfill dams in
the world. It forms Kinbasket Lake
which bends around the big bend at
the northern most point in the
Columbia's journey. We went a few
miles past the dam to camp at a very
lonely campground.
Potlach campground, a free campground run by,
I think, BC Forests. Not surprisingly, we were the
only campers here
This is really empty country and very near the
northern most point on the Columbia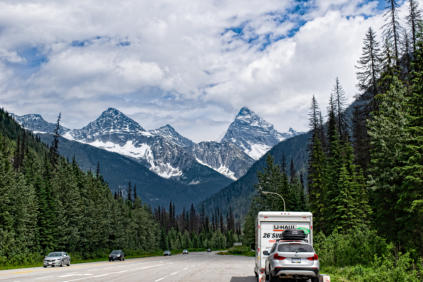 After leaving Potlach we
backtracked to Revelstoke, turned
east on the Trans-Canada and then
spent the night in Canada's Glacier
National Park. Leaving Glacier NP
we crossed over Rogers Pass and
came back to the Columbia near
the small town of Donald about
1100 miles from the Pacific.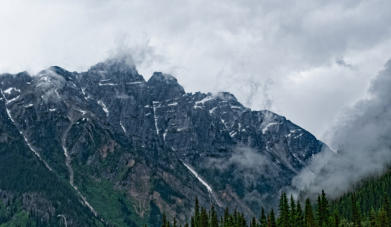 This is the Columbia, finally free
of dams, working it's way north
toward the big bend. It is in a
very interesting geological
feature called the Rocky
Mountain Trench.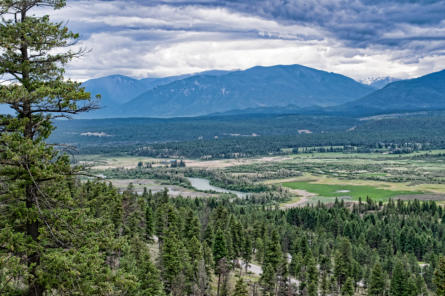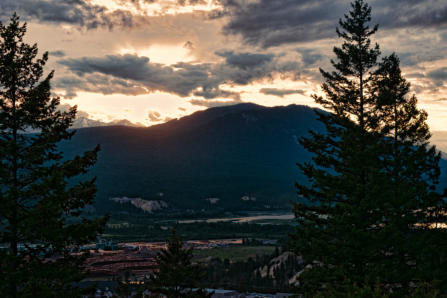 We spent two night in Kootenay National Park on the hillside
above the Columbia.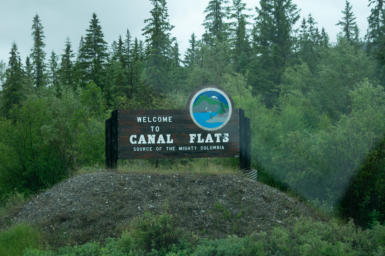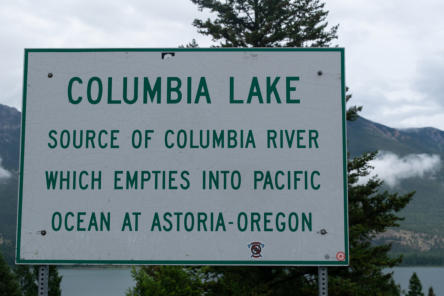 Here we are looking at Columbia
Lake, 1240 miles from the Pacific.
The little town of Canal Flats is located on the south end of Columbia Lake. The picture on the right is taken there
looking north at the start of the Columbia River.
Having reached our goal, we headed home from here zipping along to get home in two days with no pictures to add to
this.