The Icefields Parkway is so picturesque that it
gets it's own page.
Mountains, Ice, Snow, Trees, Rivers, Streams, and Lakes and on our visit, mostly
blue skies. Sensory overload. There is a reason that Canadians quietly claim
that the Icefields Parkway is among the world's most scenic drives. Map 4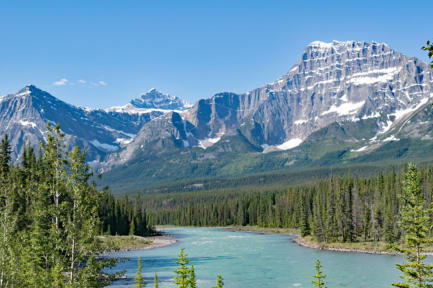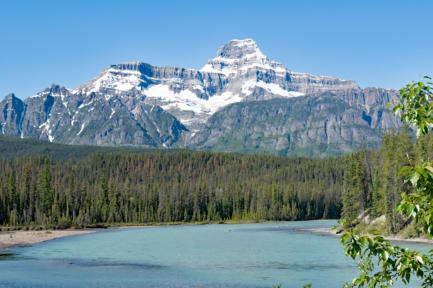 Driving south out of Jasper you
are driving up the Athabasca
River valley. As you can see, the
Athabasca is a glacier fed river.
Check out the snow cap on these hills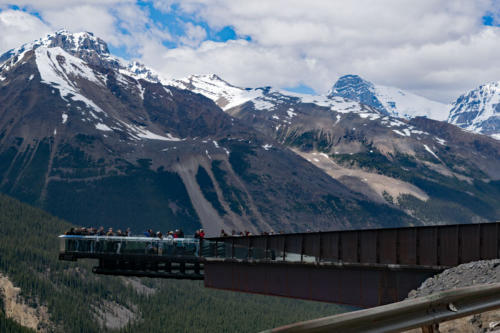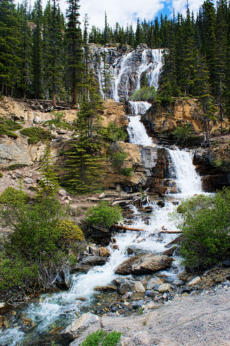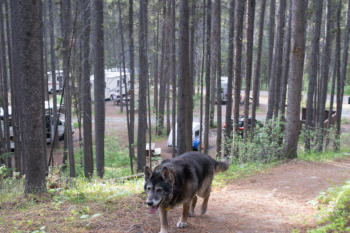 Our camp site at Jonas Creek
Campground, part of Jasper
National Park.
McCoy prowling around.
Not a babbling brook. This was
a lot of water coming down the
hill in a hurry.
On the right is a new attraction,
a glass walkway over the
canyon.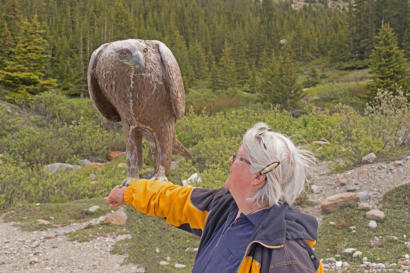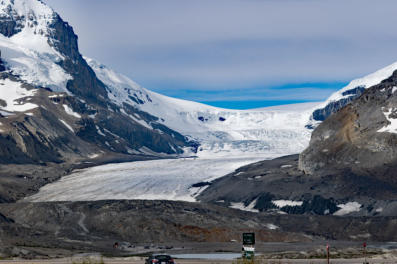 Gail playing with the Golden Eagle at the visitors center
This is the Columbia Glacier. They bus people
out on it (a little later in the day). We did this
when we visited here in '04 and were planning
to do it again but the price is now $94 each and
the bus first takes you to the glass walkway
before taking you to the glacier and it takes 2 ½
hours or more. we decided to pass.
From shortly after the visitors center (worst hamburger of the trip) you are traveling in Banff National Park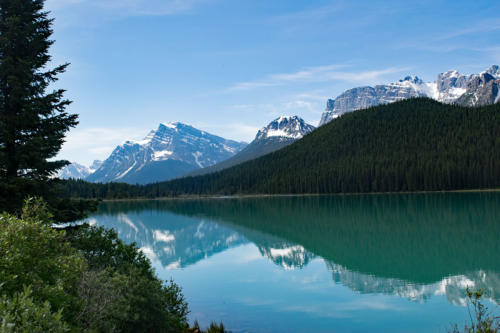 More mountains, snow, and lakes. The lake right below is Peyto Lake which is a little off
the highway and requires a short, but steep climb hike to see. Worth it.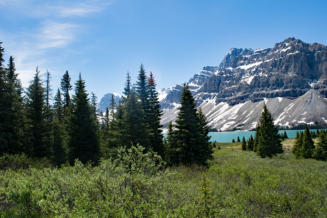 We had planned to end our Icefields journey with a visit to Lake
Louise but the most photographed lake in the world (self effacing
folks these Canadians) was very busy and the parking lot was full so
we were waved on and ended up back on the highway. So, on to Page
4, the last page for this journey.